Class is in session. Join the Bass Class this season.

If you are looking to go on a Professional Guided fishing trip with your best interest in mind you have found the right place. Whether you set up a Guided Bass Class with Scott Martin or spend the day on the Lake Okeechobee with one of Scott's Pro Guides it will be a fishing trip to remember.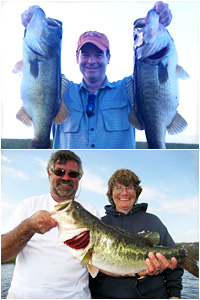 Scott Martin's Bass Class is a full day of fishing that is geared to teach the angler fishing techniques, tournament strategies, the mental side of angling, sponsorships and much more all while catching bass on Lake Okeechobee. The Bass Class was developed by Scott to provide a unique learning experience that is aimed at all ages and skill sets. If you are an aspiring angler with dreams of taking your fishing to next level or even hitting the FLW or BASS trail one day, this trip is for you.
"All day fishing seminar while catching Big Bass on Lake Okeechobee"
With the surge of young anglers getting involved in bass fishing through the High School Fishing Teams and College Bass Fishing Teams the competition is getting stronger everyday. This Bass Class will provide anglers with some very important skill sets that will separate them from the rest.
Bass fishing on the pro circuits like the FLW Tour and BassMasters Trail for over 13 years, as well as guiding on Lake Okeechobee and the Florida Everglades for almost 20 years, has provided me with the skills and knowledge to have the best bass fishing trips and charter in Florida.

Please contact us for Class Schedule and Price